Professional Coach for Traders and Investors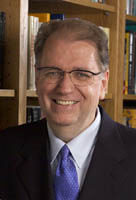 Like any endeavor, successful trading requires specific knowledge and training. There's the technical side of trading which most individuals seek out naturally, but, just as important, is the human side to trading, the psychology of trading. This is where I'd like to introduce you to someone I have known and trusted for years, trading coach Van K. Tharp. Van is known for saying, "You don't trade the markets, you trade your beliefs about the markets."
In the unique arena of professional trading coaches and consultants, Van K. Tharp stands out as an international leader in the industry.
Since 1982, it has been his mission to help traders reach their highest potential. 
Van offers unique learning strategies, and his techniques for producing great traders are some of the most effective in the field.
Over the years, he has helped people overcome challenges in areas of system development and trading psychology, as well as success related issues such as self-sabotage. He is the founder and president of the Van Tharp Institute, dedicated to offering high-quality educational products and services for traders and investors around the globe.
Van also conceptualized and then coined the term "position sizing," which quickly became a part of the trading industry lexicon. But more importantly, position sizing became a skill that was so important to traders that we made the Trade Manager, a cornerstone of our trading systems.
While Van Tharp's expertise is in the area of trading, his mission is to touch people in a way that transforms their lives.
Dr. Tharp's Background
Dr. Van Tharp uses a combination of skills and education to fine-tune his strategies to coach, consult, and teach traders and investors. He received his Ph.D. in psychology from the University of Oklahoma Health Science Center in 1975. Van is a certified Master Practitioner of Neuro-Linguistic Programming (NLP), a Certified Master Time Line Therapist, a certified Modeler of NLP, and an Assistant Trainer of NLP. He has used his expertise in NLP to create the successful models of trading and investing upon which so much of his work is based.
Author, Publisher, and Educator
Van is the author of Trading Beyond the Matrix: The Red Pill For Traders, published by Wiley & Sons, (which he is currently offering at no charge to his subscribers). In addition, he authored four acclaimed books published by McGraw Hill: Super Trader, Trade Your Way to Financial Freedom, the New York Times bestseller Safe Strategies for Financial Freedom, and Financial Freedom Through Electronic Day Trading. He self-published one of the most important books for traders (in my opinion) The Definitive Guide to Position Sizing Strategies.
He is the only trading coach featured in Jack Schwager's best-selling book, The Market Wizard's: Interviews with Great Traders. He has been featured in Forbes, Barron's Market Week, Technical Analysis of Stocks and Commodities, Investor's Business Daily and Futures and Options World, and Trader's Journal, just to name a few.
I encourage all of our customers to become well-rounded traders. Explore the many sides of successful trading. A great place to learn more about how YOU are the most important factor in your trading is from Van, himself.
Click here to learn Tharp's seven principles of great trading, concepts he refers to as Tharp Think.