Why Day Traders Need to Allocate Their Assets for Day Trading Profits
Allocating Your Assets for Day Trading Profits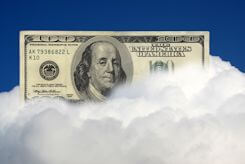 While you should only be listening to a qualified financial advisor to assist you in your  asset allocation decisions, most would simply steer you away from day trading. To be a successful and profitable day trader you need to understand the entire scope of the trading and investing industry to include who, when, where, what, why, and especially how to trade. Determining how much equity you can allocate in each trade will depend on a set of variables in your day trading strategies that are specific to your circumstances.
To look at every trade individually, you need to put the specific trade up against your available capital. If you have 100% of your investing capital available, then placing the entire amount into a single trade might be deemed an extremely high risk. A great rule of thumb in determining risk would be to understand that the higher level of available equity you place into a trade, the more diversification would be recommended. If you were to place 25% of your investing dollars into a single trade and generated 2% profit, that might be an adequate amount for a day trader.
Because you trade daily, it is imperative you always know the average percentage of gain you make on each trade. Many newbie traders simply cannot put into words their average gain, which in the end can work to their disadvantage. If you are only generating 1% profit on average on a $1000 investment you are likely not showing any profits after paying brokerage fees. Alternatively, if you are just starting to learn trading and beginning to develop your day trading strategies you are probably still losing money on average. Because your still at the beginning of the learning curve, it makes sense to continue trading in small amounts until you have developed better day trading strategies.
A simple way to develop a diversification system is to divide your available equity into equal piles. By performing a realistic analysis of your trading capabilities you be able to determine how best suited you are to day trading. Over time, you can determine what types of trades generate more profits from your trading style, be it options, day trades, or swing trades. Once you have a firm understanding of your abilities in trading stocks or futures you can ensure you have sufficient capital to meet your trading needs. The smaller amount of investment capital to work with, the more challenging this type of strategy makes it to achieve higher profit levels.