Selecting the Best Markets When Day Trading Futures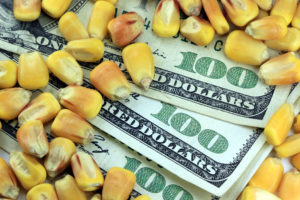 The best futures market for you as a beginning day trader is the one that meets the simple criteria of a low maintenance margin, and a small tick value. Additionally, it should be readily accessible to any day trader in varying locations. 
When day trading futures there are varying factors to consider when choosing the ideal day trading market for you. You will need to think about your initial trading deposit, your profit level requirements, your trading personality, the level of risk you can bear and the potential to lose everything in your margin account.  Additionally, your geographical location will play a significant part in which type of market works best for you.
The futures markets are usually the most suitable trading platforms for day trading. These include all of the futures markets involving currencies, commodities, agriculture and the stock index futures.
Your Day Trading Margin Account
When you first open your trading account at any brokerage that handles day traders, your initial deposit will be used as a way to calculate your account's available trading margin. A day trading margin is the amount of funds that will be available for you to trade. The amount cannot exceed any margin requirement set by your brokerage or the exchange. Depending on the amount of your initial deposit, there may be futures markets that are not available to you simply because the margin requirements are too high for your account.
Your Day Trading Style
Every day trader has a different trading style. Some trading styles fit better with one type of futures market and may be a wrong fit for another. Some markets move extremely fast and others very slowly. Some are unpredictable. When day trading futures the trader will likely choose a market that has a steady pace to allow them the ability to make precise, decisive movements.
Winning and Losing
The potential for profit and loss is a very real part of day trading futures markets. Without a complete understanding of how the market moves, a small adjustment in the tick size can create enormous profits or severe loss quickly.
Your Geographical Location
Where you live often plays a vital role in your day trading style. Many markets are open 24 hours a day while some have business hours set to Asia, Europe, and the US. Unless you choose to trade through the night, you will need to select the ideal markets that trade while you are wide awake.