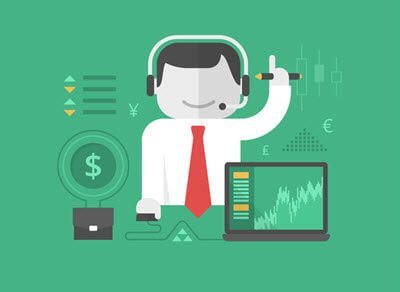 Don't Overlook the Benefits of having a Good Futures Broker
So how do you go about choosing a futures broker? Whether you ultimately decide to go with a full service, discount, or electronic brokerage you should consider more than just the commission price.
When finding a futures broker you should first consider the brokerage. Do they have a good reputation? Have there been problems with other clients that have not been resolved? The NFA (http://www.nfa.futures.org) acts as the Better Business Bureau for brokerage firms trading in US markets, and you can contact them to find out if there are any black marks on the record of the broker or brokerage you are considering using.
Secondly, your futures broker should show proficiency in their craft. Some brokers specialize in one market, and others have more general knowledge. Some can relate better to day traders and others to position traders. Some love to do spreads; others are whizzes at option trades. Whatever the case make sure they know what they are talking about, and that they will be able to help you with the types of trades you intend to do. In fact, a good futures broker will try to find out what your trading style and objectives are, either way, don't be shy about asking questions from your prospective broker to make sure they know the subject of trading inside out.
Lastly, you have to have a good report with your futures broker. You have to like them. You have to feel that they have our best interest at heart. Don't lie to your broker. You should feel that you can ask them any question you want without feeling "dumb." If the only trading education you've had is Ken Roberts or Larry Williams, don't try to hide it from your broker, chances are he can see you coming regardless. While your broker is technically your employee, they should also be your "friend".
One of the best analogies I heard for a broker is that they are like a golfer's caddie. Ever wonder why all these professional golfers have caddies? Well, a good caddy does a lot more than just carry the player's bag all afternoon. While the final decision is always the player's, a good caddy will help the player develop their overall course strategy as well as help with club selection, reading the greens, etc.
I've heard it said that if an amateur player had the assistance of a caddy, they would immediately take 6-10 strokes off their game without doing anything else different. This analogy illustrates how much of a difference it can make to have an expert on your staff to help you choose the right clubs, read the greens, etc. A winning caddy is not cheap, however. A good caddy typically earns 10% of the player's winnings. Tiger Woods' caddy is a millionaire.

Our money is on NinjaTrader. NinjaTrader Brokerage is the leading provider of commodity trading brokerage services for the NinjaTrader trading platform. The NinjaTrader team offers advanced trading solutions to serve and support a broad range of traders and money managers worldwide.