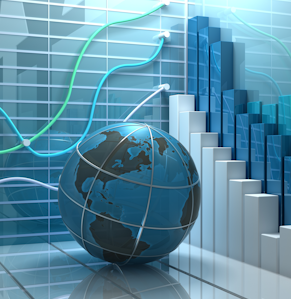 Day trading is often referred to as "scalping."  Recently Erich Senft was asked to answer a group of questions that traders or investors might ask as it pertains to using a scalping system. 
Here are his answers…
Question:  What part scalping plays into my overall trading strategy? 
Answer:, when maintaining several longer term positions using a swing and trend strategy, a scalping system gives you the opportunity to be engaged (trading) while taking advantage of shorter-term price movements.
Question: What are you looking for on entry?
Answer: Look for a very short term or temporary price extremes for the majority of your scalping trades.  Pay close attention to levels of short-term "congestion" and "strength".  However, it is important to remember the entire process is 100% subjective. 
Question: What type of instruments do you look for in scalping?
Answer: The most important factor when looking at a trading instrument is liquidity.  When "active" trading you must have the ability to get "in" and "out" without having to hit bids and lift offers each time.  Some examples of very liquid products would be the S&P futures and NASDAQ futures.  In equities, AAPL, AMZN, FB, NFLX, and TSLA.  Other commodities include treasury futures and precious metals. 
Question: What is your average duration?
Answer: This differs on a trade-by-trade basis.  However, generally, these are intraday plays intending to capture a few points when the market provides an opportunity.
Question: What do you believe the statement "Check you before you wreck yourself" means?
Answer:  Day traders or scalpers can not have an ego.  It never pays to be a hero, so there are no heroics – I am not a hero, and I don't care to be after over 30 years of trading.  I can count on "one hand" the number of times I sold the high or bought the low.  I adhere to a very basic premise, and that is – "Trade often/Trade small." 
Question: What is the amount of capital that should be left in cash for the purpose of scalping trades?
Answer:  That depends on your account size.  I prefer to keep enough money to be able to trade around a current position or to have sufficient flexibility (to meet margin requirements) to jump in and trade another market that may be active at the time. 
Question: Under what circumstances will you scale in or out on a scalp trade?
Answer: If the market accommodates a trade, I may look to book a portion of the profits, but most of the time I'll take the entire profit.  Having said that, though, I may have bids or offers at various levels to scale into a position as it goes against me to get a better average price. 
Question: What are your exit criteria?
Answer:  I usually work around my "per trade" objectives keeping in mind my risk/reward ratio and take off the trade to book profits.  It also depends on other positions I may have as well as what the market is giving on a particular day.  I also use "the expected move" the underlying should do, based on the implied volatility.
Question: What are the pitfalls to scalping?
Answer:  "Genius only fails because of size and ego" I'm not sure who the credit goes to for this saying, but it is very true when it comes to trading.  Trading too big or thinking that I know something is often where the trouble always starts and ends.  Removing these obstacles is a critical part of successful day trading.
Join us in scalp trading in the Trade Room.  Click HERE to Register.