You can look forward to learning about:
The unique design advantages of the Raptor Trading System

Simple trade rules for trading the high probability set-ups

How the entire trading solution works together  
CLICK HERE TO SEE TESTIMONIALS!
F. Watkins – Fleetwood, Lancashire, UK

I have never done so well. Erich keeps you well informed and educates you, showing you what trades to take and what not to take. He will share his trading knowledge with you in real-time and Ben will help with your program downloads. DTS is my last stop, I have been trading for 27 years and I can finally use my new found experience with the Falcon as I love taking the middle out of the markets as it swings.
Brian Basaraba – Saskatoon, Canada
I have been meaning to write you in regards to the 10 week mentoring class I took with Erich that we finished up this past April. I was totally impressed with Erich's approach to teaching me how to trade the markets and what I should be aware of and what to look for. I felt very comfortable with him and learning how to trade properly. He tailored it to me as I work during the day session so he had me look at the e-mini evening and overnight session. Erich also taught me about position sizing which made me realize how proper risk management is so important if you want to succeed here. This led me to purchase Trade Manager before we were finished all the classes. I could see how easy it would be to enter and manage my trades with trade manager which I think is the best tool you offer at indicator warehouse. Erich also helped me to put together a trade journal which is another invaluable tool to have. If I had to sum it up with the two best things I took from Erich's mentoring, it would be position sizing and the confidence he gave me that I know I am on the right track to trading. There was a lot of other great stuff that he taught me which I have kept notes of and refer to often. To me the mentoring classes were worth every dime. Time and money well spent!
I would also like to let you know that I am amazed by how simple you have made DTS to use and understand. I started watching some of Erich's instructional videos on how to use DTS and I have been following his profit run at the forum. The results speak for themselves. Erich is doing very well especially considering he is only trading the morning session. This led me to purchase the Hawk Micro Scalper in the promotion you recently offered. DTS and mean renko bars is like looking at the charts in Hi Def, wow! Now that I am a member at your site I have access to some great instructional videos which I find are very easy to follow and great for pausing and taking notes or repeating a part I don't quite understand upon hearing it the first time. Now you are offering FOREX training which may be a good fit for me and I look forward to learning about this market as well.
Your customer service is second to none! When I purchased DTS and I had a few questions I received a prompt response from you and Ben to ensure I had everything working properly.
I am confident that if I should ever have a question, it won't go unanswered as you have a great team at Indicator Warehouse. If anyone is considering your services feel free to have them contact me, I would highly recommend you to anyone wanting to learn about trading. Thanks for doing what you guys do!
Phil P, M.D. – Branson, MO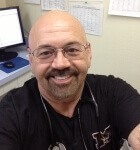 I have Sim traded for a month. I have back tested and maximized profit settings on 600 trades(Profit Finder was invaluable for this). I have availed myself with the ongoing free trading rooms and followed knowledgeable traders who can teach. I started very small and I am now consistently profitable(as Erich says: "Don't be in a hurry to lose money." and "If you can consistently take 2 points a day out of the E-mini when you build up your account to trading 25 contracts per day you have $500,000 a year income."). I'm 64 and retiring soon and this has been just a delight: no more nights, weekends, or holidays.
Alan Leech – Bordeaux, France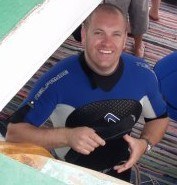 I'd just like to say I could not be happier with my purchases, and the service and support I have had from the team at indicator Warehouse. I've managed to get my first session with Erich today as well, which has been equally awesome. If I add to that the totally awesome results I am getting with the DTS [my best EVER results with Gold, in either a SIM or real money account, today] then I can truly say I believe I have found the final piece of the puzzle to help me reach my full potential. 
Phil M. – Perth, Western Australia
Erich Senft treated me with respect and courtesy, he answered every question without hesitation and he held the company line when I pushed for things I didn't really expect to get. Erich is a professional with whom I hope to continue a relationship with over the years. As for the rest of the IW team, Ben Letto (Support) exhibits the same professional and friendly service. I get a good sense that this group of people (IW) have a common approach to doing business and a calculated style of imparting the true value of their services. Many thanks for the truly professional approach you are taking towards me as one of your clients.
UPDATE: 3-26-2014
The signal generation of the DTS (Falcon) is superb, and this linked with the Mean Renko bars provides the most visually stable platform I have used in my trading career. The stop strategies and the profit targets seem to have been well thought out. I have found these strategies to be amongst the most consistent I have ever used. All the staff at Indicator Warehouse are the most professional providers within this industry grouping. They are courteous, helpful and very knowledgeable and they take the time to explain things about the DTS system with the utmost care. Therefore all together these points make my recommendation of DTS very very valuable to me… I think the DTS system and Erich's teachings on Profit Management are critical to my success as a trader. Consistency is the major problem that DTS has helped me overcome. With this consistency, my trading account is starting to show finally some positive signs. Previously it was a more down than up proposition. I had almost lost FAITH in my abilities to make a living from trading. Now I believe that (with the help of DTS) trading can be my life's work.
C. Patterson – Western Australia
DTS Is a relatively simple system to use and allows for a variety of trading styles because you have 3 signal generators (scalp, swing, trend). Money management is a component of the package and all the tools provided as a package complement each other. "If you can afford the risk take the trade" is drilled by Erich in the training room – probably the biggest help has been in the money management side of things and the process of how to more effectively grow an account. I purchased DTS as I had over time been impressed with the trading tools the company was developing and the tools I had already purchased had assisted in my trading. Also I thought it could complement what I was already doing and had the ability to assist in various weaknesses by allowing for more definitive solutions. I also had conversations with Erich's team which led me to believe they were very focused to develop a successful product
Rick V. – Phoenix, Arizona
I have been riding the trading roller coaster for over 5 years know, purchased tens of thousands of dollars worth of education materials and software while traveling to different educational schools and venues on the east and west coasts trying to find a method of trading i can use to replace my income lost after successfully selling my business in 2006. I even made a substantial private stock ownership investment in a trading school as a hedge against my possible failure, but trading profits have alluded me until recently purchasing all three DTS birds from Erich at Indicator Warehouse (IW). Very easy to implement; from market direction to entry and exit including (Money Management) are all masterfully handled by the software if you so choose. The training by Erich is priceless in the trading room, Ben is incredible with support and Erich has the highest of integrity. I have purchased many other products from IW since there opening in 2009 and this product i can honestly say just might be the last one i ever need to own. In short my journey has been long and very expensive, arduous and discouraging to say the least at many times, but i have finally broken through.
S. Barnes – Valemount, Canada
I'm writing this review to any traders that are fairly new to trading, and have been looking for a trading system. I personally have been struggling for at least 2 to 3 years with trying to find a complete trading system THAT WORKS. This is a very difficult and and challenging problem, it is right up there with trading itself. I have spent a good size fortune and time on investing in different systems, and I was a very big skeptic. The different systems I tried either didn't work , or did not work for me, or both. The DTS trading system and the trade manager supplied by Indicator Warehouse is a very complete, and an easy to use system. A lot of study, time and technical Know how has been brought into this system. Also there are three different options with in the system to help you with your trading style, be it scalping, swing or trend or longer term moves, so this is where some of the dynamic qualities start to really preform. I highly recommend this system. As I said, I was a very big skeptic. If their was one thing that I could recommend at the same level as the DTS system, I would very strongly recommend the two month trading course with Erich. When it is available. This is a man who knows the system and the futures markets very well. And can show you how to trade with the system. Also he will show you the markets, and the trading systems limitations. The last 4 to 5 weeks I traded real-time as my confidence grew, and was very profitable for once. And I suppose this is where you could use an old saying, if you want to get good at anything….. copy a master. If you have tried some or even one other system and had no luck, this is worth a try, All most of us want to see when we purchase something is, are we receiving value for our hard earned money? All I can say is, I DID. I would just like to take the time to say thank you to Ben and Erich for your help and support. 
T. Gray – Shawnee, KS
Thank you for your note. I have purchased from IW, and received a few freebee's. I have also spoken with Erich several times on the telephone and he is always helpful. I especially like to spend time with him, when I can, to learn more about DTS. I am normally right in the middle of my trades when Erich is on, but I visit and listen to him when I can. I am sure that I will end up with part or all of DTS.