When people use the term "day trading", they mean the act of buying and selling stocks, commodities, or foreign currencies within the same day. Day traders seek to make profits by leveraging large amounts of capital to take advantage of small price movements in highly liquid stocks or indexes. Here we look at some common day trading system strategies that can be used by retail traders.
Now, you're probably saying…
"What the heck does a Sandwich have to do with a profitable day trading system?"
It turns out A LOT!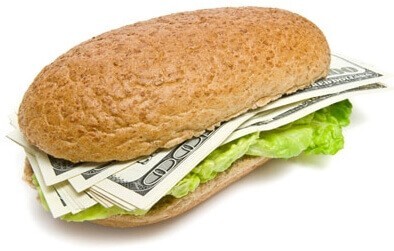 To have a great sandwich, you must have two slices of quality bread, and your personal choice of ingredients, right? That said.. what critical role does bread play in the making of a good sandwich? The bread holds everything together. Great day trading systems are the same! 
For the customers at Indicator Warehouse, the "bread" in the system is risk management on the bottom and automated trade management on top.
But, what about everything that goes in between the two slices of bread? The ingredients in the middle of the sandwich are still vital. For day trading systems, the core components of a solid system are charting indicators. Just like when you are making your favorite sandwich, choosing those ingredients is a matter of personal preference. In fact, there is nearly an infinite combination of custom indicators you can use to make your day trading sandwich.
But, keep this in mind, if you take away the two foundational slices of bread you are left with one big mess! This situation is exactly what most traders have with their current day trading systems – a complicated mess.
Here is the recipe for making the Perfect Day Trading Sandwich: