Focus on Day Trading Futures to Generate the Most Profits
Day Trading Futures May Be YOUR Key to Building Profits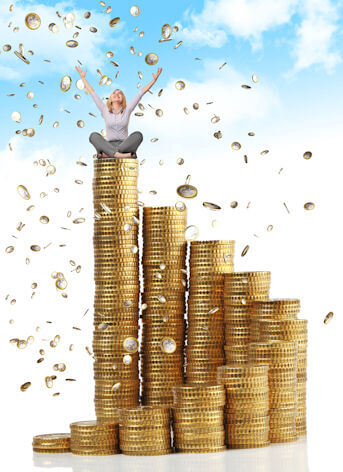 The enormous daily volume of day trading futures along with its deep liquidity eliminates overnight risk while still generating profits. Often requiring lower margins, day trading futures provides an optimal way to diversify any trader's investment portfolio. When working with a proven strategy, the quick turnover of buying and selling of future contracts allow traders the opportunity to be profitable every day.
To consistently generate profits day trading futures it is essential to have a well-formulated, proven day trading strategy before you ever initiate your first trade with "real" money. A well-developed plan will limit your trade losses and well position you to capitalize on the big "runners".
Automated Money Management
Efficient day trading systems using easy to read conditional indicators will display the best time to enter or exit a trade. This type of strategy should automate your money management process and effectively eliminate using emotions, including greed and fear, in your trades (often the single greatest pitfall of a day trader). Keeping emotions in control can transform any losing day trader into a successful one.
Successful day traders understand that letting your emotions get the best of you when you are in a trade can often be a death knell to the process. As the single most powerful force in determining an investor's long-term profits and success in day trading futures, a well-trained trader can be assured they will handle their emotions by just accepting the trading process as it happens. They understand that not controlling their emotions can prove devastating in the decision-making process.
When mistakes are made, fear automatically creeps in and wreaks havoc on the mindset of the trader. Many day traders work hard to avoid harmful habits that can arise and drain their trading account almost overnight. Experienced traders understand that confidence in their futures day trading system is not based on luck, and instead are founded on proven methods for achieving profitable results.
Selecting the ideal day trading system to generate money each day is not an "end-all" to the trading process. No strategy is foolproof. However, by keeping your emotions in check, placing your faith in statistics, a well-proven, stable futures day trading system can be your most powerful ally to increase your profits and expand your portfolio.