"Cut losses short and let your profits run."
This axiom is one of the easier said than done kind of things.
If you've been around the trading world for any time at all you've no doubt heard that gem of wisdom and rightly so. It describes, in a nutshell, the actual secret to trading success. The problem is that no one ever tells you how to "cut your losses short and let your profits run." Why is that? Because like most things in the trading world, it is much easier said than done.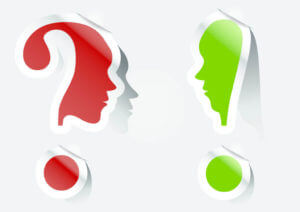 So what is a trader to do?
Are you supposed to muddle along, taking one losing trade after the next until you finally figure out the "secret"?
Well, that's how it used to be, but I have good news for you. Knowing how important the ability to cut losses short and let your profits run is to your trading success, we took upon ourselves to crack this puzzle – and we did – with a powerful money management tool called Trade Manager.

Trade Manager is unlike any trade management program you've ever seen. Not only will it let you cut losses short by choosing from a multitude of trailing stop methods, but it will also MANAGE the trade for you! That's right, with Trade Manager you could walk away from an active trade and the indicator will control the trade right to the end – total trade management automation.
The beauty of a program like this is that it takes away all the stress of trying to manage an open position. If you're like me, you either fiddle and tweak a trade until you get stopped out (usually just before the market takes off for a big move against you) or you sweat and stress over where your stop should be but these are no longer problems. With Trade Manager, the computer does all the work for you. No sweat, no stress, no management headaches.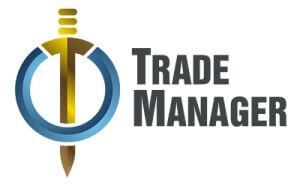 With Trade Manager you can choose from 12 different proven trailing stop methods to help you cut losses short. Everything from sophisticated systems like ATR (Average True Range) and Bollinger Bands guided trailing stops to Fixed Amount Stops as well as Moving Average-Based trailing stops and Indicator Warehouse's proprietary trailing stop – the BarHighLow. But, regardless of which trailing stop methodology you choose, each method is fully customizable to suit your particular preferences and with the Historical Data settings you can back test and tweak your system so you can see how it would have performed in the past.
But best of all, Trade Manager will automatically manage an open position for you. This functionality means that you no longer need to manually roll your stops – the Trade Manager does that for you – so when you finally do hit that monster trend you have been waiting hours for, you don't need to spend another four or five hours glued to your computer trying to manage the trade. Trade Manager will automatically roll and hold your stops at optimal levels, and when the market trend finally reverses and does hit your stops, Trade Manager will close out all your open positions for you – just like you would, but without all the work that is.
With Trade Manager, the ability to cut losses short and let your profits run is no longer a mere trading abstraction; rather it is a trading reality. A critical component to your trading success, Trade Manager makes managing a trade easy and stress-free. If you have been struggling with managing open trades and are serious about immediately improving your trading results, then you need to check out the Trade Manager today. 
Learn more about Trade Manager HERE.