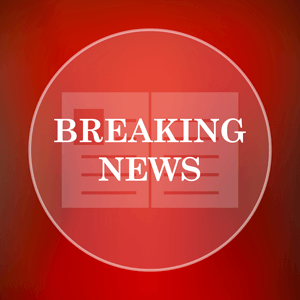 Exciting news today!
At Indicator Warehouse we never stop asking, "What can we do to make it easier to win at day trading?"
This approach has taken the form of improving our trading indicators, designing new systems, and running education and training programs. Sometimes the advancement to make trading easier is small and incremental.
And sometimes it is BIG… and changes the game. This news is one of those times!
Today, I'm going to tell out about the biggest leap we've made to make it easier to win at day trading since 2012 when we first released the Diversified Trading System (DTS).
First, a little background so you understand what has happened.
Our customers have told us again and again how DTS, together with the Trade Manager tool and the Indicator Warehouse Mean Renko Bars, have made it so much easier to profitably trade as compared all the other systems and strategies they tried in the past.
DTS uses three signal generators – the Hawk, the Falcon, and the Eagle to take a scalp, swing, and trend trades, respectively. Three charts, as opposed to one, is an advantage, but also we acknowledge it is more complex.
Hence, since DTS was released, we still receive requests for a one chart system. In short, something less complex. Some new traders want something ultra-simple. And some seasoned traders want something they can use to trade "freely" – they like DTS, but they also want something to run while trimming the hedge at the same time. 😉
Whatever the reason, a one-chart system has always been in high demand.
At first, we resisted even thinking about such a thing. We felt the three birds of DTS was in every trader's best interest. But the continued requests and our mission to always think of how to make it simpler and easier to successfully trade came together and got us thinking about what a one chart system would look like.
In 2014, we released our answer, the Raptor Trading System, a single chart "DTS system." Raptor pulled together the three algorithms from the three DTS birds. The effect was Raptor would show only the highest probability setups produced by all three algorithms "agreeing" on the strength of a given setup.  Raptor had fewer signals to trade but higher probability signals.  This design made Raptor a safer system to trade – ideal for traders not looking for the strategic versatility found in the three separate DTS charts of the Hawk, Falcon, and Eagle.
But, it became apparent to me that something had gone wrong. 
About half the traders who used Raptor were not using it correctly. Instead of growing their accounts, they were not listening to Erich's training on using discretionary trading tools, and instead blindly taking nearly every signal the Raptor produced.
No, no, no! You still have to trade according to a system you have tested. We recommend at least 100 paper/simulation trades according to specific rules you have back-tested and that you always follow, for each and every one of those 100 sim trades. 
Just because Raptor produces only the highest probability signals, it doesn't mean you can take them all and expect to be profitable. "Automatic" on a car does not mean you do not have to steer, signal, press the gas and brake.  Trading, like driving, requires the application of specific decisions from you.
So we pulled Raptor in October of this year, and we had a meeting. In fact, we had about ten meetings. And, we isolated the following:
1. Traders wanted something simpler to use that still offered high probability signals.   CHECK! That's the Raptor.
But…
2. Traders needed better training on how to use the Raptor.
And now, we get to the cool part – the new DTS Raptor Version 2.0 … and the new training/trading room.
Erich has used the Raptor extensively and isolated three particular setups and specific ways to trade each of them. Erich can show you; it's a simple matter to recognize these trading opportunities as well as the specific way to manage these trades for maximum profit.
BOOM! That was incredible news because by learning how to recognize and trade these three reliable signals, traders would dramatically shorten the time it takes to establish a winning system via their 100 paper/simulation trades.
BOOM! We decided that in January of 2017 we would teach EVERYTHING traders need to know to establish a consistent system to grow their account.
In other words, instead of Erich just teaching folks how to use the software and strategies for winning at day trading – he would also teach traders how to establish consistency.
Consistency, consistency, consistency = Account Growth.
… as opposed to just finding that perfect moment in the market and knowing how to play it big.
In other words, it's not just about one trade or one day or one week.  It's about all the trades you take and where you end up.  Will it be profit or loss?
Let's get to consistent profits!
This decision shifted our mindset at Indicator Warehouse and how we would kick off the new Trading Room in 2017.  (Think consistent Growth!) – And then BOOM, BOOM, BOOM! Yes, three Booms – our programmer said he had successfully been able to program all three of Erich's precise high probability trades into the Raptor.
Whoa! What? Are you serious?
Yes!! So what this means is you will see Erich's three trades LABELED on The Raptor 2.0 chart! You won't have wonder or guess at which of the three trades is which or what strategy to apply.  Raptor 2.0 will tell you.  Just press the gas!
BOOM BA BOOM BOOM BOOM!
Now you have it all.
The one chart system with the high probability trades.

Three specific trade set-ups labeled on the chart.

Specific strategy on how to manage each of the three setups.

Free training on DTS Raptor 2.0
… and starting January 16 and running for 8 weeks in the Indicator Warehouse Trading Room, you will learn the steps to establish consistent account growth.