To everything, there is a season, and a time to every purpose, even in commodity trading.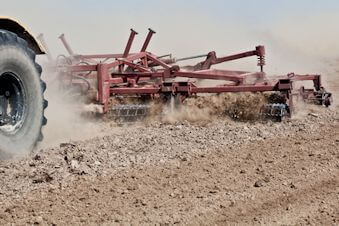 Sometimes futures day traders who primarily work with the e-mini indices forget there is a much broader choice of commodity trading products in the marketplace.  Think of corn, soybeans, wheat, cattle, and hogs.
What effect, if any, do seasonal trends have on these types of futures instruments? 
Day trading indicators based on seasonality typically play an essential part in determining or setting a price for a commodity during the regular cycles of every season throughout the year. Traditional decreases and increases in a commodity's supply and demand tend to occur throughout the year on a relatively consistent basis. The tendencies for a commodity to develop seasonal patterns that might appear to be indications on the surface are often thought to be a predictable gauge of a future movement. However, tendencies that happened through the season are usually just that – a tendency and not a predictable occurrence.
A few typical seasonal commodity trading patterns tend to develop on different futures including soybeans, lean hogs, and unleaded gas. There is a tendency for soybeans to move significantly higher during their peak season beginning in February and ending in June. The farmer and investor's anxiety & stress levels over the potential for crop loss usually diminish when the crops begin to grow until the season is wrapped up, typically in the early days of June.
The fluctuation of soybeans is often used as one of the best technical indicators of a price drop during the summer months if no major weather problems have been experienced. Additionally, traders use a variety of day trading indicators to analyze price changes if there is a major flood or prolonged drought in the area. Moreover, the prices of grains tend to drop or bottom out during the months of harvest which occur in the middle of autumn.
A useful commodity trading software program can continually monitor the price of unleaded gas that tends to move higher at the beginning of the year until late May. This situation is often due to the tendency of commercial purchases in the months that precede the summer driving season which usually starts at the end of May, on Memorial Day.
The tendency for lean hogs to move higher in price usually happens near the beginning of March until late May. This outcome is often a result of the summer grilling season when Packers are readying for the summer pork demand. Used as technical analysis indicators, the price of pork can at times be extremely predictable throughout the year.
Trading commodities on seasonality require other commodity trading indicators and day trading strategies to determine the best times to enter and exit a market. However, seasonality can be used as a filter for trading particular commodities as they assist in determining whether a day trader should make a buy/sell decision or just pass on it.
Come rain or shine, you will find us in the Trade Room.  Register here to join us.