Backtesting is the Path to Proof for Any Trading System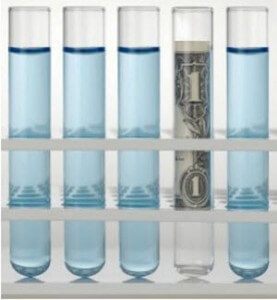 Every individual that would like to make money day trading can benefit by using a day trading system to generate profits for their portfolio. Savvy traders who have developed an effective day trading strategy watch their portfolios increase while those that merely attempt to trade haphazardly in the market get back little more than heartache.
While there are effective day trading software programs available, nothing for sale works by just pushing a button. It requires forethought, knowledge, and dedication to work with the software.  This effort will make the trading tools in your personalized day trading system complete with profit targets and stop loss settings, along with a deeper understanding of your day trading indicators.
Smart traders know that to comprehend the probability of their returns; it is necessary to test their day trading system. They perform this on a trading platform such as NinjaTrader, by doing backtesting along with simulated trading. A backtest simply refers to using trading signals from historical trading information over the actual trading price harvested from the previous period.
Typically, a day trader will use the last three to five years of historical price data as a typical backtesting period although there are short-term systems that only need to be tested for much shorter periods of time. Only by performing extensive backtesting, will a trader know if their system works for them.
It is important to do your backtesting based on the indications from your day trading software program. Performing your back testing will ensure that the system's trading parameters are accurate. This process will ensure that any trade made in real time, for actual money, will have a greater chance of producing similar results. To make sure the strategy works, it is typically a good idea to perform simulated trades for at least 30 – 90 days, as a way to monitor exactly how well the strategy should function in the real world.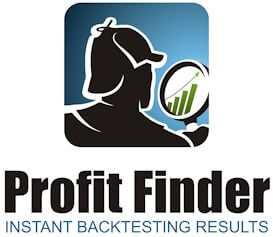 The other way to ensure your day trading strategy is performing as expected is to remove as much emotion as possible from your trades. Many traders that develop a reliable and profitable trading system tend to mess it up by not consistently following the rules. Backtesting will enable you to see empirically the value of your hard work, discipline, and stick to your proven rules. 
---
John May
I've been trading for a living for six years now and have bought quite a few products. Most have been mediocre at best and less than what I expected. I believe backtesting is the reason I've been able to give up a "real" job, and I'm constantly looking for ways to improve (and thus reduce the time I need to spend trading to make profit targets). I had never found an automated backtesting tool that could do what I wanted. It looks like my Profit Finder investment was a good one.
I put the back-tested setup into action this week. Results are for the EURJPY forex pair from +Tuesday morning through +Friday morning trading a five pip range chart. Trading hours were the usual best ones from 4 am until noon, +1pm to 4 pm, and +8pm to 10 pm. Most of the trades in the out-of-sample results were actual trades, but, as I don't sit in front of the computer 12 hours a day, some are hypothetical based on chart review. Real and theoretical results were very close.
There are only 41 trades in out-of-sample, so I'm not done yet but, amazingly, at this moment, results overall are a bit better than the back-test ones.
The other surprising thing is these trades require only a ten pip stop, so the % return is phenomenal (even while risking less than 2.5% of portfolio per trade). Of course, given the tiny stop and forex margin requirements, I couldn't risk much more than that even if I wanted to. I almost hate to tell you the maximum drawdown because you probably won't believe it, but it was just a tad over 3%. I can honestly say I would never have found this setup without Profit Finder. Being able to do things 10 to 20 times faster is a definite plus.
I'm ready to declare a victory. Have well over a hundred actual, out-of-sample trades in addition to the back test numbers below and the numbers are holding up very well.
Thanks for an excellent product.
---
Phil P., M.D. – Branson, MO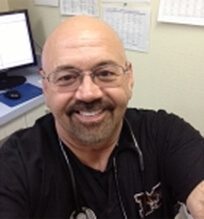 Since my previous review, I have proceeded to add the third bird and a couple more boosters. I have Sim traded for a month. I have back tested and maximized profit settings on 600 trades (Profit Finder was invaluable for this). I have availed myself with the ongoing free trading rooms and followed knowledgeable traders who can teach. I started very small and I am now consistently profitable(as Erich says: "Don't be in a hurry to lose money." and "If you can always take 2 points a day out of the E-mini when you build up your account to trading 25 contracts per day you have $500,000 a year income."). I'm 64 and retiring soon, and this has been just a delight: no more nights, weekends, or holidays.
---
Ron Hartigan
Everybody so far has been helpful. Ben went over and above today in getting the Profit Finder working to accommodate my particular needs. It must have been around 11 pm your time when he emailed me a mod to help with reading my prepackaged signals. Worked a treat. I look forward to a long and profitable relationship for the both of us.